Another day, another major public transport failure. I didn't think the bus strike was having much of an impact until I got into the office and had a look at the statistics.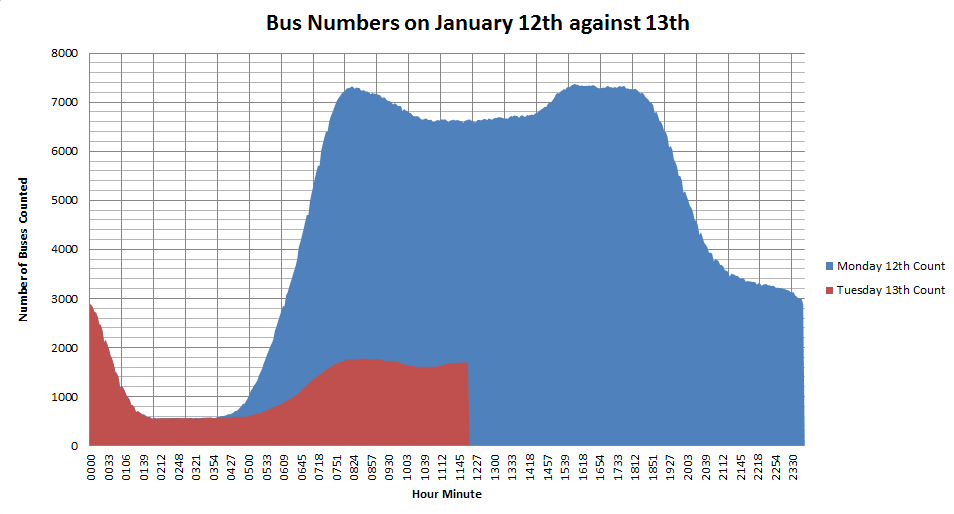 The graph above shows the number of buses running on the two days using the same horizontal time axis, so 0915 is a quarter past nine on both days. The red graph shows the comparison of how few buses are running. From the data, I can calculate this as about 24%.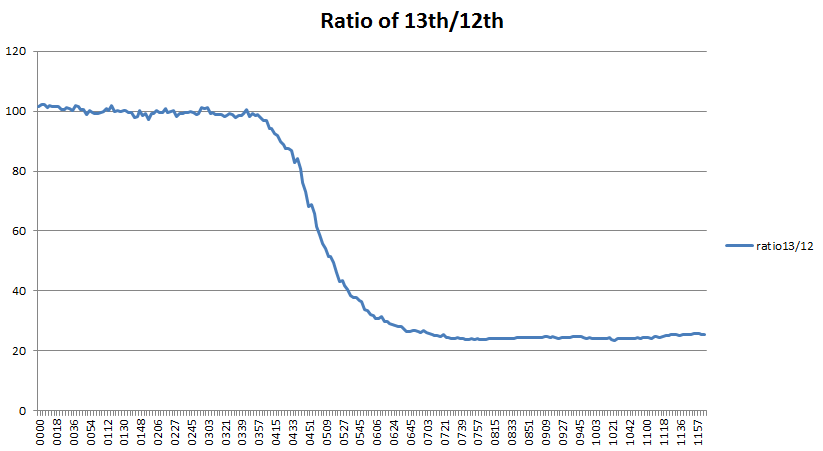 By plotting the ratio of the number of buses running on Tuesday (strike) divided by the number on Monday (no strike), the fall off in numbers from around 4am this morning is visible. From around 7am until 12pm, this levels off at about 24%.
The numbers don't tell the whole story, though: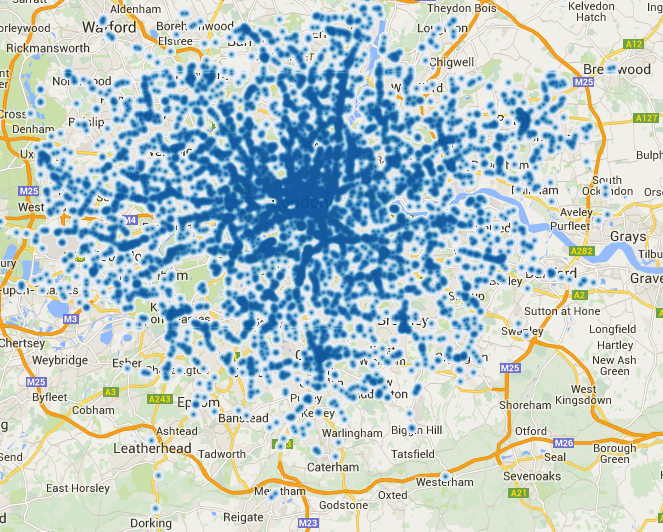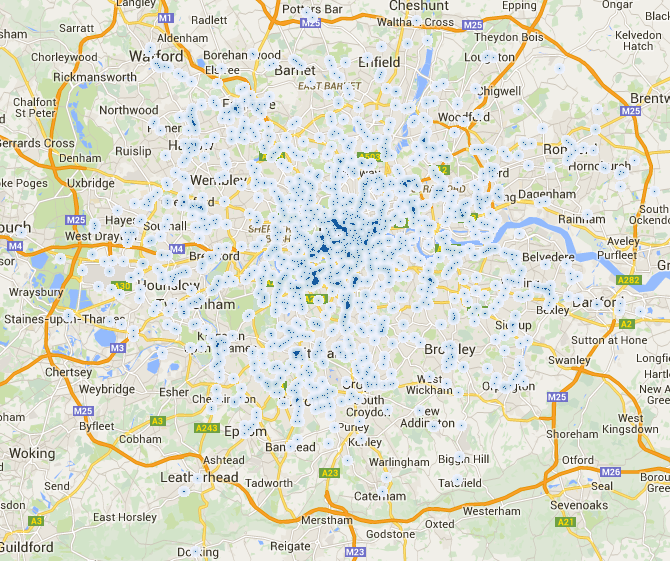 It looks as though there are more buses in London than in the suburbs, but it's not showing the huge gaps we saw during the May 2012 strike which were caused by only selected unions striking.
Both these maps are online on MapTube at the following link: