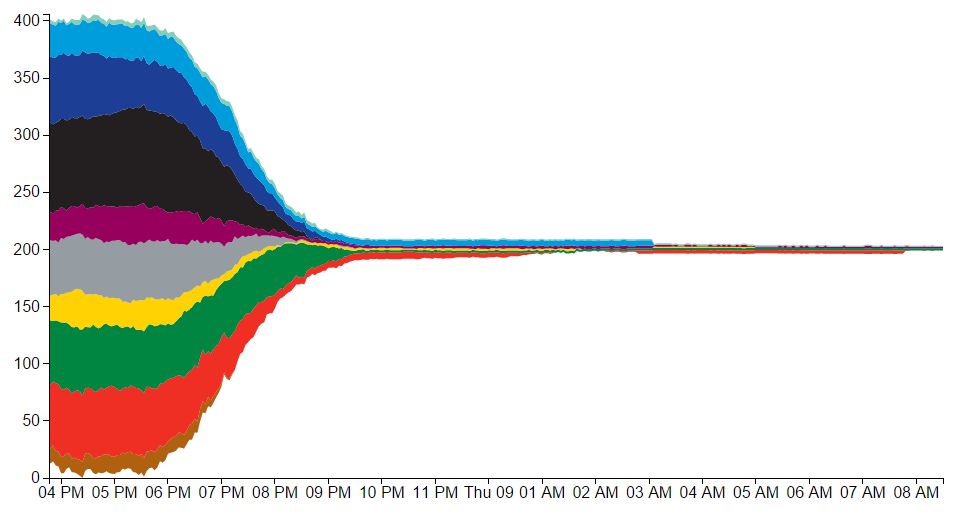 The graphic says it all really. The width of the stream graph shows the total number of tubes running, with a breakdown by each tube line displayed in the regular line colour (red=Central Line, green=District Line etc).
Basically, there's nothing running, apart from a "special service" on the Waterloo and City line. I've never seen it like this before, as, in the previous strikes, they've always managed to run about a 30% service.
Despite being told that everything was going to shut down completely by 6pm last night, it appears that the shut down began around 6pm and wasn't complete until just after 9pm, although I wouldn't like to have been trying to get home during that time. From the pictures on the news last night it looked like complete chaos, which just goes to reinforce the fact that we need to establish a method for measuring how many people the tube network is carrying (i.e. the "crush factor").